Key takeaways:
The main medical costs for people identified as obese are associated with related health conditions such as high blood pressure, Type 2 diabetes, chronic kidney disease, and back pain.

Because of prescription medications, doctor visits, and hospital stays, the average annual medical costs for someone identified as obese can be twice that of a person within what is considered a normal weight range.

Weight-loss surgery can cost at least $9,000 and sometimes $20,000 or more. The out-of-pocket costs are less if you have health insurance that covers the procedure.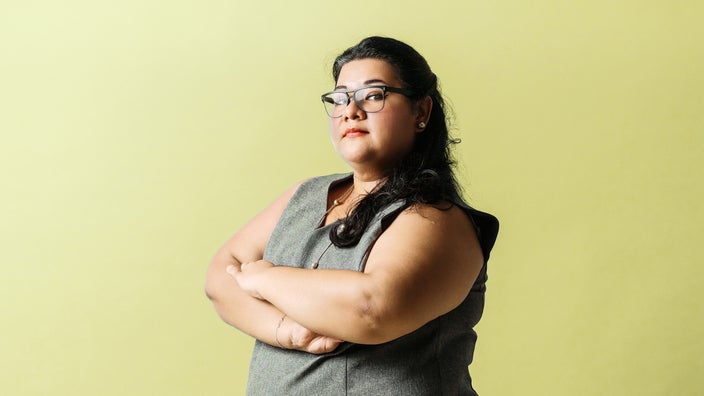 Obesity is defined as having excess body fat. The word "obese," or "having obesity," is often used to describe individuals who have larger bodies and heavier weights.
Having a heavier weight or a larger body is complex. There are many contributing factors, including our environments, genetics, and behavior or lifestyle, including lack of exercise and eating habits.
Obesity is considered a medical condition. In 2018, about 42% of adults in the U.S. had obesity. Having a larger body or heavier weight is associated with serious health conditions such as heart attack, stroke, Type 2 diabetes, and cancer. Aside from medical effects, obesity also can impact social, mental, and economic aspects of your life.
In the U.S. health and medical infrastructure, weight is measured by calculating a person's  body mass index (BMI). BMI is a measure of weight in relation to height. You can calculate your BMI here. 
The different ranges for BMI measurement are:
Underweight: Less than 18.5

Healthy weight: 18.5 to 24.9

Overweight: 25.0 to 29.9

Obese: 30.0 or higher
BMI has limitations in its ability to provide information about a person's health status. BMI is simply a measurement of body mass relative to height. The calculation doesn't reveal a person's fat distribution or body composition, such as whether they have a smaller waist or larger thighs. BMI also does not distinguish between fat mass and lean mass (which includes muscle mass).
What medical care is necessary for someone with obesity?
Lifestyle changes can reduce obesity for many people. In addition, there are different types of medical care if you have a heavier weight. Those options include:
Counseling or therapy, including weight-loss programs: Services may include dietary or nutritional screening, counseling, or therapy. You also may have access to medical nutrition therapy, which usually means working with a registered dietitian on a personalized nutrition plan for weight loss. Physical activity may be a component of your treatment, as well.

Medication: Prescription medications for weight loss can work in different ways, such as suppressing your appetite, blocking fat absorption, or slowing down digestion.

Surgery: Weight-loss surgery can change your digestive system and cause you to eat less. Procedures include gastric bypass, gastric sleeve, and the lap band.
What chronic conditions can develop from obesity, and what are the associated costs?
Obesity can increase the risk of serious health conditions such as high blood pressure, Type 2 diabetes, chronic kidney disease, and back pain.
A 2020 report on obesity in the U.S. found that its associated health conditions accounted for more than $1 trillion in direct and indirect costs in 2018. Three conditions — high blood pressure, Type 2 diabetes, and chronic back pain — were the cause of 64% of those costs.
What is the medical cost of obesity treatment?
The medical costs of obesity treatment include the expenses involved in managing related conditions as well as interventions that specifically address obesity.
For instance, having a heavier weight is a risk factor for Type 2 diabetes. More than 90% of people with diabetes have Type 2.
Diabetes is the most expensive chronic condition in the U.S. and accounts for $1 of every $4 spent on healthcare. The annual cost of diabetes in 2017 was $327 billion. This included $237 billion in direct medical expenses and $90 billion in decreased productivity.
Weight-loss surgery is expensive. We'll talk more about the specifics later.
What medical costs are unique to childhood obesity?
Like adults, children with heavier weights are more likely to be at risk for chronic conditions such as high blood pressure and Type 2 diabetes.
A study published in 2020 found that childhood obesity raised medical care costs by $907 per child (in 2015 dollars). Childhood obesity also significantly increased every major category of medical care:
Office-based and outpatient doctor visits

Emergency and inpatient hospital stays

Prescription drugs
What are the biggest medical expenses for someone with obesity?
Adults with heavier weights have medical expenses that cost twice as much, $5,010 annually on average, versus $2,504 for people of normal weight. Those costs include inpatient hospital care, outpatient doctor visits, and prescriptions.
Medical care for obesity comes with out-of-pocket expenses — even for people with insurance. Estimated annual out-of-pocket costs are $229 for people who have heavier weights.
How much does surgery for obesity cost, and when is it needed?
There are several different surgeries for weight loss. Three of the most common are:
Gastric bypass: This surgery changes the stomach so that there is a small pouch to hold food and reroutes your digestive system to skip part of the small intestine so the body absorbs fewer calories.

Gastric sleeve: About 75% of your stomach is removed during this procedure.

Lap band: A small, adjustable belt is installed around the upper portion of the stomach to restrict its size.
According to the National Institute of Diabetes and Digestive and Kidney Diseases, weight-loss surgery can cost $15,000 to $25,000 and even more depending on the type of procedure and if complications cause added expense.
The American Society for Metabolic and Bariatric Surgery reports the average cost of weight-loss surgery in the $17,000 to $26,000 range.
The average cost of gastric sleeve surgery is $9,350, according to healthcare credit card company CareCredit. This price includes:
There may be additional charges for consultations with a dietitian or nutritionist that can run $70 to $100 per visit, CareCredit reports.
You may be a good candidate for weight-loss surgery if you have serious health conditions related to obesity that can be reversed such as Type 2 diabetes and sleep apnea. The National Institute of Diabetes and Digestive and Kidney Diseases also notes that surgery may be an option for you if other methods such as nutritional plans, exercise, or medications have not resulted in weight loss.
What medications may be necessary for someone with a BMI over 30?
There are many prescription medications that may help you lose weight.
One of the most common medications prescribed for obesity is Orlistat. Orlistat is a capsule available by prescription under the brand name Xenical and as Alli, a lower-dose brand available over the counter.
Xenical blocks about 30% of the fat you eat, while Alli blocks about 25%.
There are other prescriptions that help in other ways. For instance, Saxenda is a once-daily injection that works to make you feel fuller and decrease hunger.
The bottom line
Having a heavier weight can increase your medical costs. That's because there are prescriptions, doctor visits, and other care associated with obesity-related conditions such as Type 2 diabetes, high blood pressure, chronic kidney disease, and back pain. 
If exercise, changing your diet, and medication don't work for you, you may be a candidate for weight-loss surgery. These procedures can cost more than $9,000 for the gastric sleeve to upwards of $20,000 for other surgeries.
GoodRx Health has strict sourcing policies and relies on primary sources such as medical organizations, governmental agencies, academic institutions, and peer-reviewed scientific journals. Learn more about how we ensure our content is accurate, thorough, and unbiased by reading our editorial guidelines.