Over the past few years, the high price of insulin in the U.S. has been called out many times as an example of how our healthcare system isn't working. Right now, more than 34 million Americans have diabetes, and 7 million of them depend on the daily use of insulin. It's well known that insulin prices have skyrocketed, almost tripling between 2002 and 2013. 
The cost burden has caused some people to resort to extreme measures: rationing insulin, traveling to Canada to get the drug, or getting it through online resources. And, insulin is just one cost burden for patients with diabetes, the most expensive chronic illness in the United States.
The constant spotlight on rising and unaffordable insulin prices has prompted some state lawmakers to act. So far, three states have officially signed legislation into law that caps monthly insulin costs for insured patients. Colorado was the first state to propose such a law, and now several other states are following suit, using the Colorado law as a template.
Read on to learn about which states might be passing similar legislation soon.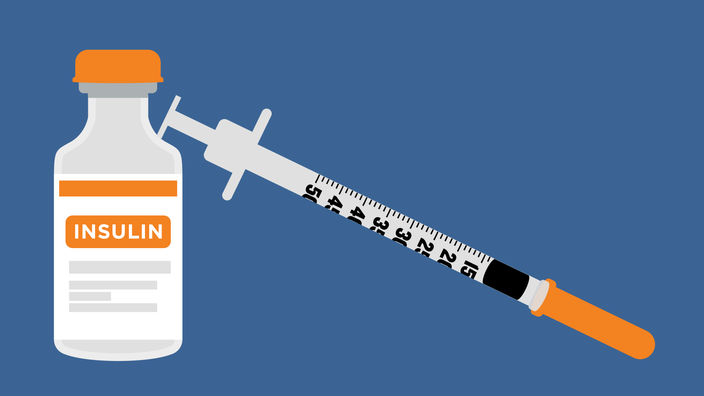 Which states have passed legislation capping insulin copay prices?
Colorado
The law passed in Colorado in May 2019 prohibits health insurers from charging their enrollees more than $100 for a 30-day supply of insulin. It also directs the attorney general to investigate how prescription insulin prices are set. It went into effect on January 1, 2020. 
If you live in Colorado, there are exceptions in which the law won't apply to certain health plans. The bill only covers commercial plans regulated by the state's Division of Insurance. If you are covered by a self-funded employer, Medicare, Medicaid, or an insurance plan based in a different state, this may not affect your prescription costs. Some insurers have also found that they're able to charge $100 for each monthly prescription (instead of $100 for all insulin for the month, as intended), meaning that patients who need multiple types of insulin could be on the hook for $200 or $300.
Illinois
In January 2020, Illinois' governor signed a law capping insulin costs, making it the second state to do so. Following Colorado's lead, their legislation capped copay prices at $100 for a month's supply. The copay price cap only applies to commercial insurance plans regulated by the state. It goes into effect on January 1, 2021.
New Mexico
New Mexico is the third state to officially set insulin copay caps for their residents. New Mexico's governor signed legislation to limit insulin copays to $25 for a 30-day supply, the lowest cap yet. This law will also go into effect January 1, 2021.
Which states are working on proposed legislation?
Many other states have proposed copay cap legislation, and as of this publication, those bills are either making their way through state houses and senates, or they've been passed but have not yet been signed into law by the state governor. These states include:
What are other ways insulin copays are capped?
Several private companies have taken it upon themselves to cap prices. For example, Oscar Health, a provider of individual and small group insurance plans, announced that with some of their plans, they'll cap monthly drug costs at $3 for 100 commonly used drugs, including insulin and other drugs used to treat diabetes.
CVS Health, Cigna Health, and Express Scripts have programs that now limit out-of-pocket costs for patients with diabetes. CVS Health launched a program for employers and health plan sponsors to offer diabetes medications with no out-of-pocket costs for members. Cigna Health and Express Scripts' plan caps insulin costs at $25 a month. 
Lastly, the Center for Medicare and Medicaid Services announced a new model that will help Medicare beneficiaries afford their insulin. Similar to the state price caps, this model will lower copays for insulin to a maximum of $25 for a 30-day supply. However, the model is only set to apply to specific Part D plans that have more generous prescription drug coverage than basic Part D plans. Also, plans that are adapted to this model will have higher premiums.
For more information on the new CMS model, read their guidelines here.
How else can I save on insulin?
If you have diabetes and either have insurance with limited coverage or no insurance, this legislation may not affect you, but there are still ways to save. Below are a few ways you can lower your medication costs. 
Shop around: Medication prices differ across different pharmacies, even if those pharmacies are in the same zip code. To compare prices for your insulin at different pharmacies in your area, search for it on goodrx.com. From there, you can download a free coupon, or if you're using the GoodRx mobile app, just show the coupon on your phone to your pharmacist when you request or pick up your medication. 

Use a manufacturer copay card or patient assistance program: Insulin manufacturers often offer savings programs for patients with and without insurance coverage. If you are eligible, these assistance programs could reduce your cost to as little as $0 per prescription. To find out if there's a savings program for your medication, search for it on goodrx.com, and scroll down to "Savings Tips."

Ask your provider about cheaper insulin options: Check out this post for a detailed comparison of average insulin prices across brands and dispensers (e.g., vials, pens, and cartridges), and talk to your provider if cheaper options may work for you.
Take Control of Diabetes!
Sign up for our GoodRx Diabetes Newsletter to receive up-to-date information on the latest medications, diet tips, and savings that are most relevant to you.
By signing up, I agree to GoodRx's Terms and Privacy Policy, and to receive marketing messages from GoodRx.