Key takeaways:
American Heart Month occurs in February every year to raise awareness for heart disease, the leading cause of death in the U.S.

Heart disease includes a wide range of conditions, such as atherosclerosis, heart failure, and atrial fibrillation.

A healthy diet, exercise, and quitting smoking may lower your risk of heart disease.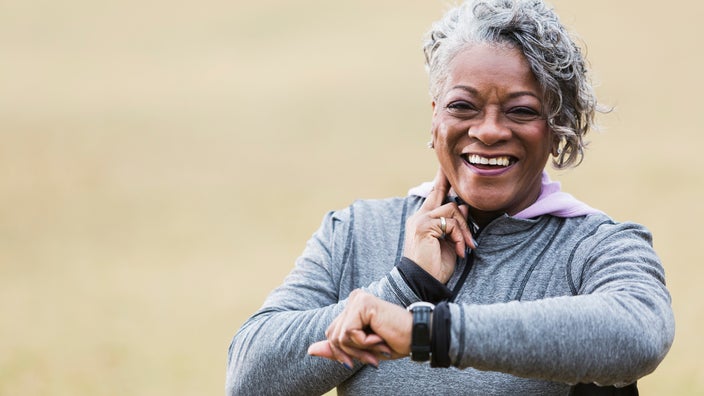 You may find yourself expressing love to your favorite people this month. But February is also a great time to show your own heart some love. February is American Heart Month.
In this post, we'll look at why heart health is so important, common risk factors for heart disease, and what you can do to improve your heart. 
What is American Heart Month?
American Heart Month is a celebration that happens in February every year. It's the time of year when organizations like the American Heart Association (AHA) shine a spotlight on heart disease. 
It's celebrated in February because that's when former President Lyndon B. Johnson established it in 1964. But the fact that Valentine's Day also falls in February may help you remember to take care of your heart.
Why should you celebrate American Heart Month?
More Americans die of heart disease than any other disease in the U.S. Heart disease is the term used to describe many heart health problems. Some examples include: 
Heart disease, particularly atherosclerosis, can lead to a heart attack or stroke. Hypertension — or high blood pressure — is a key risk factor for heart disease.
Take a look at these U.S. statistics to better understand why heart health is so important: 
Even though heart disease affects millions of Americans, many people don't know they have it. Often, the first sign of heart disease is a heart attack. But you don't have to wait for a heart attack to make heart-healthy changes. Below, you'll find four lifestyle changes you can make to improve your heart health.  
Habits to improve your heart health
There are many ways that you can improve your heart health. Here are four strategies to get you started.
1. Exercise for heart health
It should come as no surprise that exercise is good for your heart. It's an activity that has many benefits. Exercise:
Lowers the risk of heart disease, stroke, type 2 diabetes, and high blood pressure

Helps you sleep better 

Helps you maintain a healthy weight

Protects you from other chronic health conditions

Improves your quality of life and well-being
Physical activity provides the most benefit when you do it on a regular basis. The American Heart Association recommends:
Exercising at a moderate pace for 150 minutes a week — 30 minutes, 5 days a week — or exercising at a high intensity for 75 minutes a week

Working out with resistance bands or weights at least 2 days a week

Taking exercise breaks instead of sitting to watch TV or scrolling through social media

Increasing your activity level gradually to 300 minutes a week when you're ready

Raising your intensity level over time, like going from walking to jogging or squatting without weights to squatting with weights
2. Eat well for heart health
Your diet plays an important role in your heart's health. The National Heart, Lung, and Blood Institute has developed a heart-healthy eating plan. It recommends that you fill your plate with nutritious foods, such as:
Fresh or frozen fruits and vegetables

Canned fruit packed in its own juice rather than syrup or added sugar

Dried fruit without added sugar

Canned vegetables without added salt

Whole grain breads, cereals, and pasta

Brown rice

Chicken and turkey without skin

Lean meats and fish

Tofu

Beans and peas

Nuts and seeds

Fat-free or low-fat milk, cheese, and yogurt
The AHA also recommends:
Eating fewer processed foods

Drinking little to no alcohol

Avoiding saturated fats
3. Get routine checkups and preventative care
At a routine checkup, your healthcare provider will check for risk factors that may impact your heart health. Your checkup may include:
Taking your blood pressure 

Stepping on a scale or measuring your waist to get your body weight

Checking your cholesterol with a blood test

Taking a blood glucose test

Talking about lifestyle changes, such as quitting smoking or increasing physical activity 
4. Quit smoking
One of the best ways to take care of your heart is to quit smoking. Cigarette smoke can damage your heart. It can also harm the blood vessels that deliver oxygen to your heart. Quitting has immediate and future benefits. For example: 
Your heart rate drops to a healthier level 20 minutes after you stop smoking.

Your heart and organs start to get more oxygen 12 hours after you quit smoking.

Your risk of stroke drops to that of a lifetime nonsmoker within 4 years of quitting.
There are many treatments for quitting smoking, like nicotine replacement therapy (NRT). Talk to your healthcare provider about your options. 
The bottom line
American Heart Month in February is a great time to learn more about your heart's health. Think about visiting your healthcare provider to check your blood pressure and heart health. Ask for ways to improve your diet and exercise routine. If you smoke, talk to your provider about ways to quit. Make this your year to boost your heart health.
GoodRx Health has strict sourcing policies and relies on primary sources such as medical organizations, governmental agencies, academic institutions, and peer-reviewed scientific journals. Learn more about how we ensure our content is accurate, thorough, and unbiased by reading our editorial guidelines.