Key takeaways:
Giving your child sips of alcohol can make them more likely to drink excessively when they are teenagers.

There is no amount of alcohol that is considered safe for children.

The best way to prevent your child from drinking excessively in the future is to share with them your feelings against underage drinking and to model healthy habits.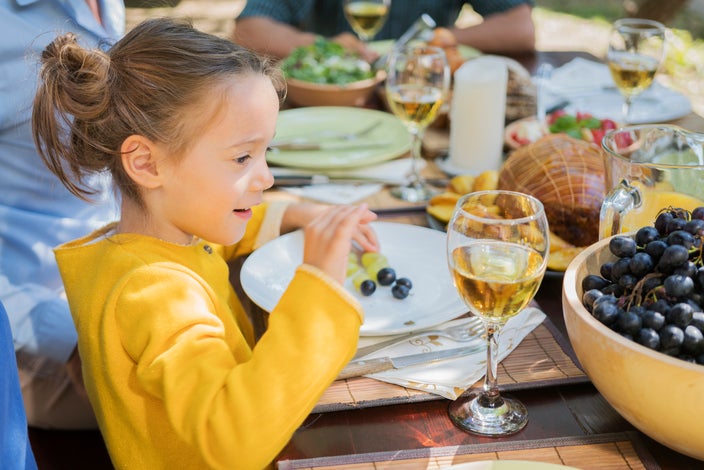 People often believe that giving sips of alcohol to children can help prevent them from developing unhealthy drinking habits later in life. And it might seem that small sips of alcohol are no big deal. However, recent studies suggest that even small sips of alcohol in childhood can have long-term impact, and not for the better. 
A recent study looked at more than 4,800 children and found that children who are offered sips of alcohol earlier have a more favorable expectation about alcohol than children who have not sipped. This study found that 22% of children aged 9 to 11 years old had sipped alcohol, most commonly beer from their father. These children were more likely to agree with statements such as "alcohol makes people want to have fun together." 
So does this "favorable expectation" about alcohol lead to increased drinking? It appears so. Researchers found that children who had sipped alcohol by 6th grade had greater odds of getting drunk and drinking heavily by 9th grade.
What are the risks of giving my child sips of alcohol? 
Since early sipping or tasting of alcohol (before age 13) has been shown to be associated with increased alcohol-related problems in late adolescence, it's important to be aware of what those risks are. 
It turns out that early drinking of alcohol is associated with a wide range of problems later in life, including: 
What's an acceptable amount of alcohol for a child to have? 
There is no acceptable amount of alcohol that is considered safe for children. Children metabolize alcohol faster than adults. This means that even a small amount of alcohol can lead to higher blood-alcohol concentrations. This can lead to low blood sugar, coma, and problems regulating body temperature. 
Can you rub alcohol on a teething child's gums to help with pain? 
You might hear some well-intentioned advice about rubbing whiskey (or other alcohol) on your baby's gums to help with teething. It's a myth that this can help with pain. Alcohol does not work by numbing pain. Rather, it typically "works" by putting a child to sleep. However, infants and young children are prone to very low blood sugar (hypoglycemia) and other complications from relatively small amounts of alcohol. So alcohol is not a safe treatment for teething. Instead, you can reach for frozen teething rings or anti-pain medicines such as acetaminophen or ibuprofen. 
What about Europe? Does letting kids drink earlier make them moderate drinkers later? 
People often think that in Europe, teenagers have learned to drink responsibly because they were introduced to alcohol in a family setting and therefore learned to drink in moderation. Turns out, this common perception is not true. Teenagers in Europe tend to have higher rates of binge drinking than in the United States. Also, there's a greater percentage of young people in Europe who report having been drunk before age 13. 
The U.S. actually has one of the lowest rates of young people who report drinking in the past 30 days, compared to European countries. And a robust body of research has shown that delaying the onset of drinking with a higher minimum legal drinking age — age 21 instead of 18 — can save lives and improve health.
How can I prevent my child from drinking excessively in the future?
Your attitude as a parent has a strong impact on your child. If you make it clear that you disapprove of underage drinking, studies show that your child is less likely to drink alcohol. Setting rules around alcohol, sharing your expectations, and modeling a healthy approach to drinking will help foster healthy attitudes in your children when they are older. 
There are also societal factors that play a role in reducing excessive drinking. Having a higher minimum legal drinking age, a higher alcohol tax, and decreased availability of alcohol shops have all been shown to reduce rates of binge drinking. Supporting these kinds of policies can also help reduce the chances that your child will drink excessively in the future. 
The bottom line
Giving small sips of alcohol to your child might seem harmless, but a growing body of research indicates that these early sips can increase the chances of your child drinking excessively in the future. No amount of alcohol is considered safe for children. And sharing your expectations about underage drinking can be helpful for preventing your child from drinking excessively when they are older.
Habits for a Healthier Mind!
Sign up for our GoodRx Mental Well-being Newsletter to receive up-to-date information on the latest medications, tips, and savings that are most relevant to you.
By signing up, I agree to GoodRx's Terms and Privacy Policy, and to receive marketing messages from GoodRx.