Key takeaways:
Orphan drugs (ODs) are medications used to treat rare medical conditions.

ODs can be expensive.

In order to qualify for incentives, pharmaceutical manufacturers can apply for orphan drug status with the FDA.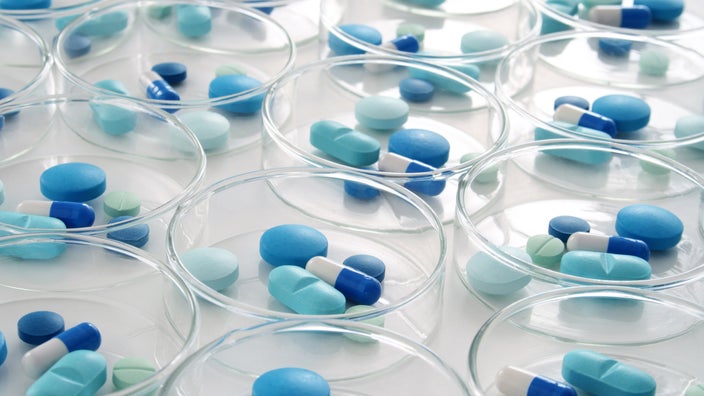 An orphan drug (OD) is a medication used for the diagnosis, prevention, or treatment of a rare disease — a medical condition that isn't common but can be serious or life-threatening.
Since pharmaceutical manufacturers often can't recover the costs of developing medications for rare diseases, there isn't a lot of incentive for manufacturers to make medications to treat rare diseases. In fact, fewer than 10 rare disease medications received FDA approval between 1973 and 1983. 
But in 1983, the U.S. government passed the Orphan Drug Act (ODA) to spur new development in OD medications to treat rare diseases. To date, the ODA has promoted the approval of more than 600 medications for rare diseases.
Here, we'll discuss the development and approval process of ODs for rare medical conditions.
What counts as a 'rare disease'?
A rare disease is a condition that affects fewer than 200,000 people in the U.S. These medical conditions are usually serious or life-threatening. Currently, there are an estimated 7,000 rare diseases.
ODs are potential treatment options for genetic conditions. Other rare medical conditions include certain infections, autoimmune diseases, and cancers.
Who gives out orphan drug status?
The FDA is an organization with many offices. Each office has different responsibilities — for example, the FDA Center for Devices and Radiological Health has the responsibility of making sure that people have access to high-quality medical devices and radiation-releasing products that are safe and effective.
For ODs, the mission of the FDA Office of Orphan Products Development (OOPD) is to support the advancement of diagnosis and treatment options for rare conditions. The OOPD is also responsible for granting orphan drug status (ODS) to a medication.
Which medications qualify for orphan drug status?
In general, ODS typically applies to two main conditions:
Medication development otherwise would be too costly: Without ODS, the manufacturer doesn't expect to recover the expenses it took to develop the medication from sales within the U.S. 

The medication is a treatment option for a rare disease: The manufacturer intends to develop a medication for a condition that affects fewer than 200,000 people in the U.S.
How are orphan drugs developed?
Contacting the FDA OOPD and applying for ODS is an important first step for manufacturers before applying for an Investigational New Drug (IND) application. IND approval is necessary for manufacturers to transport ODs across state lines for research purposes.
Throughout the OD development process, manufacturers will continue to stay in touch with the FDA, which can provide recommendations for research study designs, grants, and other incentives. Also, during patient-focused drug development (PFDD) meetings, the FDA gathers data and feedback from people with rare diseases, their family members, and disease foundations. The manufacturers can use information from these meetings to guide their decisions during OD development.
Although the FDA usually requires big clinical trials for most medications, large studies can be difficult to conduct for medications that target rare diseases — there aren't nearly as many people who can be enrolled into these clinical trials compared to other clinical trials. 
As a result, compared to clinical trials for more common conditions, there usually aren't phase 1 safety studies on healthy volunteers. Instead, because there are fewer people, manufacturers often combine phase 2 and phase 3 studies to determine an OD's safety and effectiveness in people who have the condition. For rare medical conditions, clinical trials might also include the following differences: 
No blinding: Everyone will know who is receiving which treatment. In other clinical trials, in order to lower the risk of bias, people usually don't know if they're receiving the actual medication or a placebo — a substance with no medication in it. 

No placebo: The study design will not have a control group of people to compare against the treatment group. 
After the manufacturer gathers sufficient effectiveness and safety data to support the OD's use, the manufacturer can submit a marketing application — either a New Drug Application (NDA) or a Biologics License Application (BLA) — to the FDA.
Finally, upon receiving NDA or BLA approval from the FDA, the manufacturer can market the OD. But, the manufacturer could still be required to perform additional clinical trials. These are phase 4 (post-approval) studies that provide surveillance or follow-up after a medication is approved. This helps further ensure the OD provides benefits for people with rare medical conditions.
How do manufacturers receive funding for orphan drugs?
Manufacturers can receive funding through grants. The FDA provides grants through the Orphan Product Grants Program. The OOPD provides funding to help manufacturers conduct safety and effectiveness studies that have a high likelihood of resulting in FDA approval.
Scientists in academic settings can also apply to the National Organization for Rare Disorders Research Grant Program.
Lastly, the National Institutes of Health (NIH) National Center for Advancing Translational Sciences and the National Human Genome Research Institute work together to support the Genetic and Rare Diseases Information Center (GARD). GARD is a resource to help manufacturers with their study designs. GARD can also help direct manufacturers to additional funding opportunities.
What are the benefits of being awarded orphan drug status?
There are many benefits to having ODS. In addition to eligibility for grant funding, regular input from the OOPD, and qualification for rapid FDA approval processes, other benefits include:
Prescription Drug User Fee Act (PDUFA) exemption: In 1992, the U.S. Congress created the PDUFA, which allowed the FDA to collect fees from manufacturers. The fees are important in speeding up the medication approval process. However, if the manufacturer obtains ODS, the FDA will waive the NDA or BLA application fee, which can be over $2 million.

Orphan drug tax credit: The manufacturer receives a tax credit for a percentage of qualified study costs.

Market exclusivity: The manufacturer won't have to worry about competition on the market for 7 years.

Free pricing: The manufacturer will have the freedom to set any price on the OD.
How expensive are orphan drugs for patients?
ODs can be expensive because manufacturers have control over prices, and individuals are often willing to pay for a treatment option for their rare medical conditions. Some examples of costly ODs include:
Want to read more about other ODs that are available? Click or tap here. 
The bottom line
Although a rare disease affects fewer than 200,000 people within the U.S., these medical conditions are usually serious or life-threatening. Before the Orphan Drug Act (ODA) was passed in 1983, there were very few treatment selections available for individuals with rare conditions. 
The passage of the ODA encourages manufacturers to develop medications for these rare diseases. Upon obtaining ODS from the FDA, manufacturers can receive many benefits and support to help with the OD development process.
Although the ODA has led to the approval of many medications for rare medical conditions since 1983, these ODs are usually costly.
GoodRx Health has strict sourcing policies and relies on primary sources such as medical organizations, governmental agencies, academic institutions, and peer-reviewed scientific journals. Learn more about how we ensure our content is accurate, thorough, and unbiased by reading our editorial guidelines.