Key takeaways:
The FDA is responsible for approving new medications. 

Some medications may be approved through an accelerated approval pathway. This speeds up the approval process.

These medications may be approved based on a marker that suggests a clinical benefit. They still need to go through studies to confirm this benefit.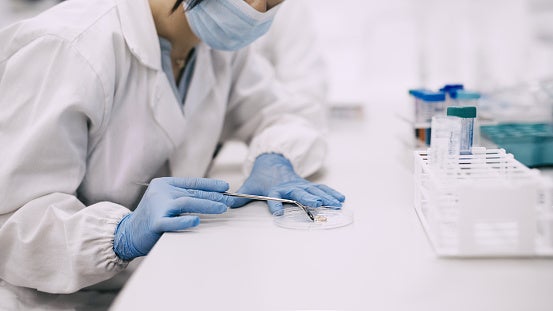 Before the FDA approves a new medication, it goes through a number of steps. This is to ensure that the medication is safe and effective for how it'll be used. But sometimes there are promising therapies being studied for serious conditions that don't have existing treatments. And even if there are treatments available, there may be better or safer options in the pipeline.
For this reason, the FDA offers several ways to speed up the medication approval process. These pathways help bring innovative therapies to market more quickly. But some people might question if these medications meet the same approval standards that other medications do.
Read on to learn about the FDA's approval process and the different ways it can be expedited to bring certain medications to market faster.
What is the FDA?
The FDA is a federal agency within the U.S. Department of Health and Human Services (HHS). You're probably most familiar with the FDA and how it regulates medications. But it actually oversees many more products that you use every day.
The FDA is responsible for ensuring the safety, efficacy, and security of the following products:
Food (except meat and some egg products)

Medications

Vaccines, blood, and biologic products

Animal and veterinary products

Medical devices

Cosmetics

Radiation-emitting products

Tobacco products
This list includes over 20,000 FDA-approved prescription medications subject to its oversight. This oversight includes reviewing a medication before approval and monitoring it after. The FDA also protects medication quality by inspecting where it's being manufactured.
How does the FDA approve medications?
A medication goes through several stages of development before the FDA reviews and potentially approves it. This usually starts with animal testing to ensure it's safe to be studied in humans. 
If the FDA clears the medication for testing in humans, the next steps are three phases of clinical trials. These clinical trials research the medication's safety and effectiveness in people. If they're successful, the pharmaceutical company can apply for FDA approval. But not all medications make it this far: about 14% of them are approved. 
When a medication is approved, the FDA has determined that the benefits outweigh the known and potential risks for how it'll be used. It also ensures there's guidance or a strategy in place for managing the medication's risks. The facilities manufacturing the medication have been inspected as part of this process, too.
The FDA reaches its decision to approve a medication after considering several factors. For example, it looks at the health condition that the medication is treating and other available treatment options. It also reviews clinical trial findings that assess its safety and effectiveness. Sometimes an expert advisory committee will help guide them on this decision. But the FDA makes the final call.
How is an emergency use authorization (EUA) different?
During a public health emergency, there may not be enough time to take a medication through the entire FDA approval process. This would delay access to potential treatment options when they're needed the most. During this time, the FDA has the ability to issue an emergency use authorization (EUA).
EUAs allow the temporary use of unapproved vaccines, treatments, and tests. Instead, they're authorized based on the best available evidence. 
But the authorization doesn't last forever. In fact, EUAs can be changed or revoked at any time. And authorized products can't be used after the public health emergency is declared over. That is, unless they've achieved full FDA approval. One example of an authorized product that's now approved is Pfizer's COVID-19 vaccine.
What are the different approval pathways?
There are currently two FDA approval pathways for medications: traditional and accelerated. These pathways differ based on what information the FDA accepts for approval. They can also be combined with different drug development designations, which are discussed later.
Traditional approval
The FDA approves most medications through its traditional approval pathway. A medication needs to show a clinically meaningful benefit before it's approved. 
This is measured through a clinical endpoint. A clinical endpoint evaluates how well a medication can help treat or prevent symptoms or clinical events (e.g., heart attack). The medication needs to show that it's met the clinical endpoint(s) for approval.
Most medications are subject to standard review by the FDA. This means that the FDA has a goal of reviewing the application within 10 months of receiving it. But some medications are prioritized because they fill an unmet medical need. More on that later.
Accelerated approval
The FDA developed the Accelerated Approval Program almost 30 years ago. It was created to bring medications for serious or life-threatening conditions to market faster. The program helps expedite treatments that fill an unmet medical need. This might include treatments for HIV, cancer, and Alzheimer's disease.
Accelerated approval doesn't use a clinical endpoint. Instead, it allows for medications to be approved based on a surrogate endpoint. A surrogate endpoint is a marker (sign) used to predict a clinical benefit. For example, tumor shrinkage might be used to predict cancer survival. That's because it can take a long time to see how a medication may affect survival. 
But just because a medication is approved based on a surrogate endpoint doesn't mean it's off the hook. It still needs to go through additional studies to confirm the benefit. These are called confirmatory studies. If these studies aren't completed, or the medication doesn't show a benefit, the FDA might remove it from the market. But if the benefit is confirmed, the FDA grants traditional approval.
Roughly 270 medications have been approved through the Accelerated Approval Program since 1992. This includes 16 medications approved during the first half of 2021. Most of these medications treat cancer.
What are the different drug development designations?
With or without accelerated approval, medications may also be given different development designations. They can have one or more designations, or none at all. Each one comes with certain perks meant to speed up the approval or review process. But they aren't given out automatically — pharmaceutical companies need to request them.
These designations may sound similar, but there are some differences. Let's review the most common ones below.
Fast track
A medication must meet certain criteria for a fast track designation. It needs to be used for a serious condition that fills an unmet medical need. For example, it's used to treat a condition without any FDA-approved treatment options. 
Medications given the fast track designation may get benefits such as:
More frequent conversations with the FDA about clinical trial design and medication development.

Ability to submit the FDA-approval application sections as they're completed (called rolling review).
These benefits can help cut down on the time it takes to review and approve the medication.
As of June 30, 2021, there have been 20 approved fast track medications this year. These medications are used to treat conditions like cancer, HIV, and Alzheimer's disease.
Breakthrough therapy
A medication must also meet certain criteria to be considered for a breakthrough therapy designation. Like the fast track designation, it also needs to be used for a serious condition. But it also requires evidence showing substantial improvement over existing treatments.
Medications given the breakthrough therapy designation get all of the fast track benefits. But they also get more extensive guidance from the FDA. This ensures that the pathway to approval is as efficient as possible.
Pharmaceutical companies need to request breakthrough therapy designation. But the FDA may suggest it at some point if they think the medication would qualify. And if a medication is being studied for multiple uses, they'll need to submit separate requests for each one.
As of September 30, 2021, there have been 23 approved medications with a breakthrough therapy designation this year. Most of these medications are used to treat cancer.
Priority review
Priority review is meant to expedite the time it takes the FDA to review an application. As mentioned above, the standard review process takes up to 10 months. 
With priority review, the FDA has a goal of reviewing the application within 6 months. This is usually reserved for medications that may be more effective or safer than existing treatments. 
The FDA normally determines review priority as part of their usual review process. But pharmaceutical companies can specifically request priority review ahead of time. 
Are medications approved through the accelerated pathway effective?
Some people might have concerns about medications approved through the accelerated pathway. They may question if the medications really work. That's because these medications don't need to prove effectiveness upfront. What's more, some of these medications are also incredibly expensive. 
You may be wondering how many of these roughly 270 medications actually end up showing a benefit. Let's take a look at the numbers.
Which medications aren't available anymore?
Just over 20 of these medications have been withdrawn or removed from the market. Some of these medications are no longer available at all. Others are no longer available for a specific use.
This type of action may be made by the FDA. A pharmaceutical company may also withdraw their medication voluntarily. This happens when studies aren't conducted or they don't show a clinical benefit.
Which medications have been found to be beneficial?
About half have a confirmed clinical benefit and are now fully approved. That leaves a little over 110 that are still not fully approved. But most of these were approved within the last 5 years, so it might be too early for some. It's also possible that they haven't been removed yet.
Is there any controversy?
Somewhat. There's been criticism about how clinical benefit is being determined. And there's a debate over the evidence used to approve certain medications in the first place. 
There's also an argument that some medications aren't withdrawn fast enough. For example, some cancer medications stay on the market even after studies fail to show a benefit. 
However, the FDA continues to defend these programs. The FDA's role is to maintain a balance between approval standards and treatment access. These programs help expedite important treatments. This ensures the treatments can be accessed by people who need them the most.
Risks and benefits also vary for everyone. If you have a question about a medication that has gone through the accelerated approval process, talk to your healthcare provider. They can help you learn about a medication's potential benefits and risks based on your personal situation. 
The bottom line
The FDA offers several approval pathways and designations for new medications. These are usually reserved for medications that treat serious conditions and also fill an unmet need. 
The Accelerated Approval Program allows certain medications to be approved based on a surrogate endpoint. But the pharmaceutical company is required to confirm this benefit for the product to remain on the market. Companies can also request other designations to speed up the approval process. These include fast track, breakthrough therapy, and priority review.
GoodRx Health has strict sourcing policies and relies on primary sources such as medical organizations, governmental agencies, academic institutions, and peer-reviewed scientific journals. Learn more about how we ensure our content is accurate, thorough, and unbiased by reading our editorial guidelines.