Key takeaways:
Even though new price transparency legislation has gone into effect, there is still substantial cost variation for common labs and tests in hospitals. 

Hospitals provide price comparison tools, but they fall short in allowing patients to price shop.

Hospital pricing data is complex and not understandable by the average patient.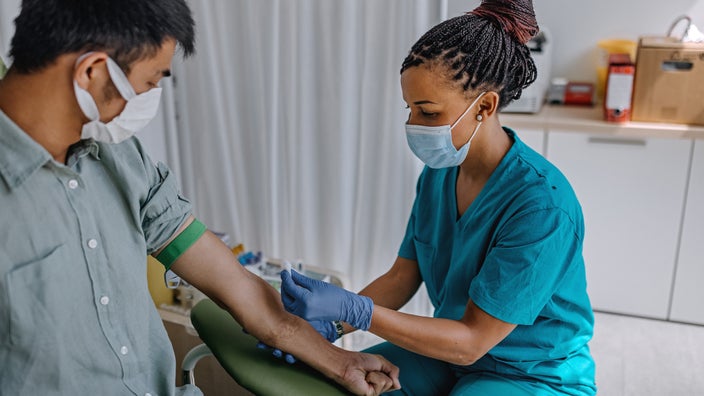 In an effort to increase competition in healthcare pricing, the Trump administration approved a regulation in 2019 requiring hospitals to publish their prices for procedures and drugs. This rule went into effect on January 1. But according to new research from GoodRx on the spread in prices for routine labs and tests, healthcare pricing is just as opaque and confusing as ever.
Routine labs and tests are some of the most shoppable healthcare services. Since patients can book their tests ahead of time, they have the ability to price shop. With our unique knowledge of the intricacies of healthcare pricing, coupled with our data-savvy team, we assumed we had a leg up in diving into the data and showing consumers just how important, and hopefully easy, it would be to price shop. We were wrong.
After weeks of meetings, and hours scouring hospital pricing data, we found that patients could overpay by more than $10,000 for an MRI. 
But this information was not easy to dissect, even for our team, which is trained to do this. Pricing data is obscure and requires background knowledge to understand and use. And without proper pricing shopping tools, patients may be unknowingly paying more than they should for a necessary lab or test.
Below we review the challenges of parsing hospital pricing data, show price variation for shoppable services, and discuss the difficulties of price shopping as a healthcare consumer.
What's the purpose of the price transparency rule?
We've all seen the headlines about hospital billing practices and the many ways patients can rack up thousands of dollars in medical bills, often due to circumstances outside of their control. These bills also show just how varied and confusing healthcare pricing is — especially when the cost for procedures can vary widely by location. And while patients can attempt to make money-conscious choices for themselves and their family, healthcare costs continue to rise.
To address these issues, lawmakers have passed legislation to curb predatory practices like surprise billing, and in 2019 the Centers for Medicare & Medicaid Services (CMS) issued a ruling to promote price transparency. This ruling requires hospitals to post a chargemaster that lists shoppable services with their standard charges, such as specific insurance rates and cash prices. 
This rule aims to provide transparency in healthcare through public access to pricing data, with the idea that patients can use information to make more informed decisions about their care.
What hospitals must provide 
The final CMS ruling states that hospitals must publicly provide both a comprehensive, "machine-readable" list of charges for all items and services, and a consumer-friendly online tool for 300 common services. 
According to CMS, the data must have:
A plain language description of each shoppable service

A description of charges including:

Payer-specific negotiated charge, or the price a third-party payer such as a health insurance company would pay

Discounted cash price, or the price a patient would pay without insurance

Gross charge, or the charge absent any discounts

De-identified maximum and minimum negotiated charge

Any primary code used by the hospital for purposes of accounting or billing
The tool must specify the location at which the shoppable service is provided, and whether the rates apply to an inpatient setting, outpatient setting, or both. The rule also requires that the data and tool be accessible without barriers such as requiring personally identifying information, a login requiring a user account or password, or a fee. Lastly, the data must be prominently displayed on the hospital's website. 
This ruling went into effect January 1, 2021, but uptake and compliance to the rule has not been consistent. Hospitals have hidden their chargemasters from search results, or simply not posted them at all. The penalty for noncompliance with the rule is a $300 per day fine, an amount that may not be enough to pressure change. On top of that, the data is not standardized, and most hospitals have either missing or duplicate information. More on that below. 
How much do prices vary for labs and tests?
As it turns out, it's hard to predict how much your chest X-ray or blood work will cost. Below we'll talk about how prices can vary by thousands of dollars between hospitals and within cities.
Price variation between hospitals
Our team set out to analyze the now publicly available data by gathering 15 chargemasters from hospitals across the U.S. After standardizing and cleaning the data, we looked at the cash price, or the price an uninsured patient would pay, for labs and tests. 
We first chose to look at common imaging procedures such as MRIs or CT scans. These non-invasive procedures are important diagnostic tools, and different types of procedures can be applied depending on the type of injury or illness. 
For these procedures, we found there to be significant price variation across hospitals. We saw large spreads for CT scans, and X-rays had prices as low as $26 or as high as $1,355. The contrast, however, was most stark for brain MRIs. The spread for the cost of an MRI ranged from $213 at Asante Rogue Medical Center to $12,383 at Las Palmas Medical Center. 
We also observed price variation within hospitals. For example, Albany Medical Center hospital listed cash prices of both $3,324 and $2,108 for a brain MRI. With an internal charge code as the only thing differentiating these cash prices in the data, it's impossible to tell which one would apply. 
Our team then looked at labs such as the basic metabolic panel and lipid panel. These are common labs that identify health risks based on levels of substances in your blood. 
Here, too, we observed large price variation between hospitals for common lab procedures. Cash prices for HbA1c, a lab used to test for diabetes, ranged from $14 to $665. The basic metabolic panel, which tests for eight different substances, had a minimum cash price of $24, and a max of $1,275. And while most lipid panel prices were under $300, Sunrise Medical Center charged a hefty price of $2,489.
Price variation within a city
While price variation doesn't have one clear driver, some factors that affect cost include location and type of facility. And while prices may be influenced by what state you live in, there can even be enormous price variation within a city — which goes to show how a little pricing shopping can go a long way. 
For example, we looked at cash prices for brain MRIs at freestanding facilities in Cedar Rapids, Iowa and compared them to the prices we saw at the University of Iowa. While this is not a comprehensive representation of facilities that may administer radiology services in the area, we took the perspective of a potential consumer by looking for places that were both easily googled and able to provide cash prices on their website or over the phone.
We found cash prices at the freestanding facilities to be much cheaper than the cost at the University of Iowa Hospital. Often, these freestanding centers don't deal with the large overhead costs of hospitals, so they can provide the same tests for a cheaper price. However, price shopping isn't always so simple.
Hospital chargemaster challenges
Analyzing the chargemaster data came with significant roadblocks. Because CMS does not mandate a standardized format for the data, there were considerable differences between the structure and data elements provided between chargemasters. 
Some chargemasters did not comply with the CMS ruling in the level of information provided. Three chargemasters did not provide payer-specific negotiated rates, and only seven hospitals provided cost estimator tools on their website. 
Hospitals can also update their chargemasters at any time, and the prices in the files may not necessarily reflect what patients pay. Additionally, chargemasters may have missing information —- they may not have your procedure or insurance provider listed.
The data that is provided is then difficult to comprehend. Pricing and billing conventions may not be as straightforward as they might appear on the chargemaster. Prices are given by procedure, which is typically categorized by CPT or HCPCS code, but these do not tell the full story. Chargemasters might not explicitly show ancillary fees associated with a particular procedure. 
And then there's a chance certain payments may be bundled together in an episode of care, linked by a DRG code or other internal hospital code. Or the hospital may only be showing the facility fee (fees for equipment or technical services) and not the professional fee, making up only part of a patient bill. 
Because of all these unknowns, it is hard to make apples-to-apples price estimates and comparisons between hospitals. 
What's price shopping like for the average patient?
As we've hopefully made clear, effectively price shopping for a lab or tests can be tough. To even participate in price shopping, the patient must know the procedure or test they need administered and the CPT codes for those procedures, and have an understanding of their insurance coverage and charge types. 
Depending on what service someone is price shopping for, they may need further knowledge on billing practices or medical terminology to fully use the information provided effectively. And, as if all that weren't enough, price shopping is time consuming and requires persistence and tech savviness to find relevant information.
Sites like AffordableScan and Turquoise Health attempt to aggregate prices for common tests, but finding comprehensive information to price shop involves investigating multiple sources of information. The ability to price shop may also be location dependent. Urban areas may have several facilities within a nearby distance, but in more rural or less populated cities, there may be fewer choices available.
Cost estimator tools not reliable
Hospitals often urge patients to take advantage of their cost estimator tools in lieu of the confusing chargemaster data. And while these tools are a more user-friendly way to price shop, they are still problematic and require some knowledge of medical billing. On top of that, the listed prices in the tools tend to be inconsistent with chargemaster data, leading to even more confusion for our Research Team and consumers in general. 
For instance, the standard charges file for Wake Forest Medical Center estimates a cash price of $2,864 for a CT scan, but their online tool estimates $2,564. Asante Rogue Regional Medical Center lists a discounted cash price of $5,944 for a CT scan without contrast but their cost estimator tool shows a patient estimate of $990, a $5,000 dollar difference. 
While such tools are more straightforward and accessible than chargemaster data, the discrepancies between estimates make the tool unreliable and may provide conflicting results to a price-shopping patient. 
Summing it all up
In an ideal world, patients could use chargemasters to compare the prices on services they need by their insurance type and across multiple facility types in their area. They would be able to trust that what they saw would be what they paid. But for now, this is largely not the case for the average patient. Complexity, unreliability, and variation of data make price shopping impractical. 
Researchers continue to investigate the value of hospital chargemasters, while CMS attempts to encourage compliance. Some have estimated price transparency could reduce spending by $8.7 billion, but other more aggressive policies could be more effective, such as regulating hospital prices. With more rulings on transparency set to take effect in the coming years, we have yet to see the full impact of these requirements.
- - -
Co-contributors: Diane Li, Tori Marsh, MPH, Anna Wells 
Methodology
We collected hospital chargemaster data from 15 hospitals across the U.S. and systematically cleaned and formatted the data into a standard format. We then identified services by CPT code (83036, 80061, 80048, 70553, 70450, 71046) and code description, then filtered for the cash price. The following list shows the included hospitals, the data values we selected to define cash price for each hospital, and the chargemaster effective date.
*For hospitals without a stated effective date, we assume the date of data download will be the effective date.
Subscribe and save.
Get prescription saving tips and more from GoodRx Health. Enter your email to sign up.
By signing up, I agree to GoodRx's Terms and Privacy Policy, and to receive marketing messages from GoodRx.