2020 was a hard year for everyone. From the global COVID-19 pandemic, to a nail-biting election, to fires and even murder hornets, the United States, and the world as a whole, were tested.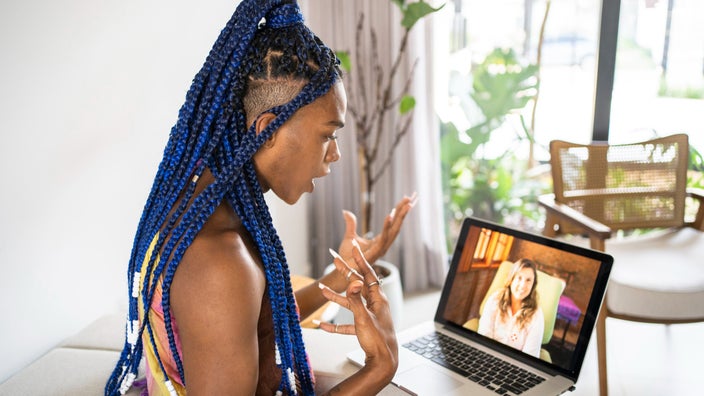 But as we look forward to a new year, which will hopefully bring vaccinations and maybe even a return to our old way of life, it's important to look back on 2020 and reflect on just how impactful it will be going forward. From vaccine development, to healthcare delivery, to telemedicine, this difficult year has changed it all, for better or worse. 
So let's rewind a bit, and dive into how healthcare may shift in the coming year.
A (brief) review of 2020 
This year, much of the spotlight was on healthcare. We relied on the healthcare system to quickly adapt to a new virus, our providers worked tirelessly and heroically to save lives, and we watched as a life-saving vaccine gained FDA authorization in record time. 
As such, this year brought changes to most sectors of healthcare. Prescription fills for nearly all classes and conditions saw unique fill trends, telemedicine use surged, millions lost their jobs and their insurance, and despite all of that, drug prices still increased. 
2020 may be wrapping up. But with so much disruption in healthcare over the past 12 months, this year will likely have effects that will be felt for years to come.
7 health trends to watch for in 2021
We can breathe a sigh of relief — 2021 is upon us. But while a new year may bring new resolutions, and newfound hope, it will still test us.  
So what can we expect? While we don't have a crystal ball, our team of economists, public health researchers, and policy experts put our heads together and came up with some predictions for the future.  Here they are.
1) The COVID vaccine changes the relationship between patients and pharmacies 
While the COVID-19 pandemic was very much the defining event of 2020, second to that may be the development of the COVID-19 vaccine. From the beginning of the pandemic, the world has watched a vaccine produced at record speed, and more people than ever before closely followed the clinical trial process from start to finish. 
As we get deeper into 2021, we should start to see a majority of the population vaccinated. Some estimate that we should reach herd immunity as soon as the summer. But this depends on successful distribution of the vaccine, with much of the onus lying on local governments and big-box pharmacies like CVS and Walgreens. 
One thing is for sure, however: Nearly all Americans will be interacting with their pharmacy in 2021. And that could shape our relationship with pharmacies for years to come. 
From health communication, to appointment booking, to symptom tracking, patient messaging, and vaccine adherence monitoring, big pharmacies will have to rethink a lot of what they do, and how they interact with patients. Going forward, there could be initiatives for pharmacies to ensure better vaccination rates in children, create digital solutions for adherence to vaccines or chronic medications, and continue to serve underserved communities. 
Similarly, patients may begin to look at their pharmacies as more than just a place where they can fill their medications, and at their pharmacists as another provider they can trust. 
On top of this, the COVID-19 vaccine development could have lasting positive impacts on future vaccine production and distribution. In 2009, the H1N1 vaccine spurred dramatic changes in how vaccines were distributed to the public. Notably, it spurred the approval of laws that allowed pharmacists to administer the H1N1 vaccine, laying the groundwork for nearly all vaccines to be administered by pharmacists and pharmacy technicians. 
It's likely that the same will happen with the COVID-19 vaccine. Pharmacies may have to develop new ways of distributing and scheduling vaccinations, and following up with patients to ensure that they receive their second shot. These efforts could likely improve vaccine administration, communication, and distribution well beyond the COVID-19 pandemic. 
2) Research shifts from vaccine development to treatments for COVID-19 long-haulers
For many, the physical effects of COVID-19 will stretch well beyond a 2-week quarantine period, or even beyond a prick in the arm. While COVID-19 is better known to cause cough, fever, chest pain, and fatigue, a startling number of patients are reporting symptoms that have lingered even months beyond the initial onset of the illness. 
Patients of all ages, now referred to as COVID-19 "long-haulers," are noting heart and lung complications, loss of smell and taste, shortness of breath, chest pain, fatigue, and more long after their COVID-19 diagnosis. Most are saying that these symptoms have been debilitating, and few have found cures.
For the last year, vaccine development has been the main focus of the medical community, but efforts soon need to turn to the long-hauler community. And it's likely that this will happen. In fact, many medical institutions have created post-COVID care clinics, aiming to help those suffering from the long-term effects.
But as the medical community scrambles to search for answers, many of these people continue to suffer. 
3) Mental health treatment gets the attention it needs
A recent GoodRx survey of over 1,000 respondents who had been diagnosed with depression and/or anxiety before the pandemic found some concerning trends. 
In our survey:
Over 60% of respondents noted that their anxiety and depression had gotten worse since the start of the pandemic.

Almost 40% noted an increase in panic attacks.

A staggering 15% noted an increase in thoughts of self-harm.
And on top of that, we also found that fills for medications treating anxiety and depression are at an all-time high. 
This doesn't come as a surprise, though, because fills for anxiety and depression medications have been climbing year over year. But the pandemic has only made matters worse. Social isolation, fear of contracting a deadly disease, and possible job loss or even loss of a loved one have made this year trying for all. It's clear that mental health is suffering. 
There are two ways this could play out over the next year: (1) we focus more on mental healthcare on both the state and national level, or (2) an already strained mental health system becomes even more so. Let's play these two scenarios out. 
In scenario one, both states and the nation as a whole start to investigate just how the COVID-19 pandemic has affected mental health, and find solutions that are accessible and affordable to all. 
And in scenario two, we continue as is. Even before the pandemic, the number of mental health professionals was not keeping up with demand, especially in marginalized communities. And that chasm will only deepen in this scenario. 
Unfortunately, it's hard to know how this will unfold. On the one hand, conversations are beginning, and some states are taking promising steps. New York, for instance, has made all mental health services free to all essential workers. But on the other hand, president-elect Joe Biden's new COVID-19 task force doesn't include anyone well versed in mental health, indicating that it may not be a priority. 
4) Telemedicine continues to soar
The COVID-19 pandemic forced many of us to stay in our homes, and demand for telehealth has soared. According to the Centers for Disease Control and Prevention (CDC), during the first weeks of the pandemic, telemedicine use increased by 154% compared to the same time in 2019. GoodRx Research shows similar results and indicates that patients are using telemedicine for chronic disease management in particular. 
Providers are also benefiting from virtual visits with patients. A GoodRx survey from July showed that providers now feel more positive about telemedicine than they did before the pandemic.
Telemedicine's popularity in 2020 is no surprise. Virtual visits are ideal during COVID-19, as patients can see a doctor, near instantaneously, from the comfort of their own home. But once patients and providers feel comfortable with in-person visits again, won't the need for telemedicine be erased? Likely not. Telemedicine is here to stay.
So what would that look like? In the years to come, providers may move towards a hybrid model of telemedicine and in-person visits. For example, instead of immediately seeing a patient in-person for an ailment, a provider could connect with them virtually, assess their symptoms, and then decide whether to bring them into their office. Some are referring to this as the digital-first care model, and experts predict that this could help to reduce costs and emergency room visits and increase patient compliance. 
5) The health impact of mass unemployment lingers 
Since COVID-19 was declared a national emergency in early March, unemployment has skyrocketed to historic levels. In order to slow the pandemic, states issued stay-at-home orders and business shutdowns, putting millions out of work and triggering an economic recession. As a result, an estimated 25 million people have lost their regular health insurance. While Medicaid enrollment has surged, an estimated 12.1 million remain uninsured.
Over half of all Americans have health insurance that is tied to a job — often called "employer-sponsored insurance" or ESI. This also means that when people lose their jobs, they often lose not only their source of income but also their health insurance. While some will qualify for government assistance through Medicaid or subsidies through the Affordable Care Act, many others will face the difficult choice between paying substantially more for private insurance coverage or foregoing insurance altogether and paying completely out of pocket for healthcare.
6) Real progress towards a more equitable healthcare system 
The COVID-19 pandemic has further revealed the racial and economic disparities in our healthcare system and our society as a whole. It has affected Black and Hispanic communities to a greater degree, with a disproportionate number ending up in hospitals or losing their lives to the virus. According to the CDC, the death rate from COVID for Black and Hispanic individuals is 2.8 times higher than that for white Non-Hispanic individuals.
These disparities have existed in our society for years, and it took a pandemic to force change. The country and our government can no longer look away. 
And while creating an equitable healthcare system will be a long journey, important steps are happening, helping to build a foundation. The Biden administration recently appointed Marcella Nunez-Smith to lead the COVID-19 equity task force, and it will work to ensure that a response to the COVID-19 pandemic is equitable. 
But initiatives like these are only small steps that must be sustained and prioritized, even after the COVID-19 pandemic. Unequal access to healthcare, institutionalized racism, and differing quality of care drove the disparities during the pandemic and will continue to persist well beyond COVID-19. 
7) Drug prices keep on climbing
Unfortunately, this is inevitable. At the beginning of the COVID-19 pandemic, many were hopeful that drug manufacturers would stop raising prices for their drugs. However, this didn't happen. In fact, in July 2020, right in the thick of the pandemic, 67 drugs increased in list price by an average of 3.1%, surpassing the price increases we saw last July. 
The GoodRx Research Team tracks a drug's list price, which is the official price of a drug set by the manufacturer. While these prices aren't typically what someone would pay at the pharmacy, they do end up affecting patients, especially those without insurance. Read more about that here.
– – –
Co-contributor: Amanda Nguyen, PhD