Key takeaways:
Historical trauma and discrimination may impact Native American mental health.

There are many mental health resources that provide culturally appropriate support to Native Americans.

There are groups that help people find healthcare providers, housing support, and services for children and youth.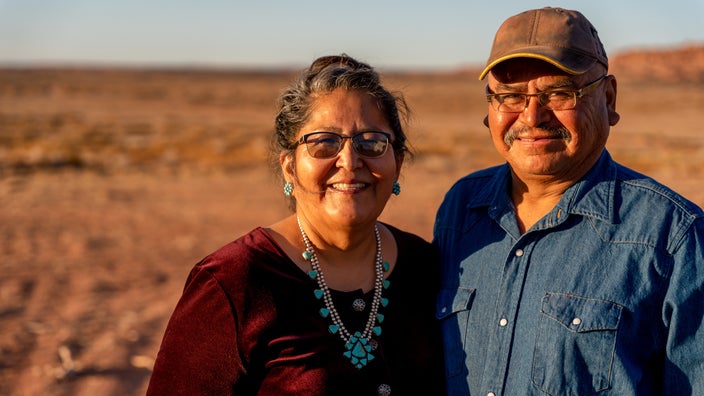 As a Native American, you or someone in your nation may be experiencing mental health symptoms. If so, you're not alone. There are resources and organizations by and for Native Americans that can help. 
This post will cover the mental health conditions you may face, where you can turn for help, and where you can get support.
What mental health symptoms and conditions do Native Americans experience? 
Native Americans experience the same mental health issues as anyone else. There are many factors that can impact your risk of developing a mental health condition. Some of these include: 
Working in a high-stress job

Having a family history of mental illness or substance use disorder

Facing money trouble or not having access to resources like food and shelter

Witnessing community violence

Experiencing discrimination based on your identity 

Living in an area without enough resources

Struggling with work or school
Over centuries, Native and Indigenous people have also experienced a series of traumatic events. These include colonization and the loss of culture, land, and identity. Dr. Maria Yellow Horse Brave Heart (Hunkpapa/Oglala Lakota) calls this historical trauma. She describes it as "emotional and psychological wounding over the lifespan and across generations." 
Historical trauma and discrimination may contribute to mental health issues like: 
Alcohol and substance use

Suicide and suicide attempts

Depression
Barriers to healthcare in Native communities can also make it difficult to get help. Native people may not trust the federal government's health services because of past injustices. High rates of poverty, unemployment, and lack of health insurance also create barriers.
Despite the specific challenges you may face, there is hope. "We all have the strength, power, and ability to heal within ourselves, and others can help us to do that," Brave Heart says. 
What mental health resources are available?
One barrier you may face as you seek mental health help is finding someone who understands your cultural experience. The mental health resources listed below are designed for Native and Indigenous people. Many are also run by trained experts from the community. 
What other community resources are available to Native Americans?
Organizations that help you find housing or healthcare services may offer the extra support you need. These resources may ease stress and contribute to your mental well-being.
The bottom line
Native Americans and Indigenous people can face many mental health challenges. If you're dealing with a mental health issue, there are resources available to you. Many of the organizations listed in this post are run by and for Native communities. You don't have to face whatever you're going through alone. There are people and organizations ready to help you take steps toward a healthier, happier life.
If you or someone you know is having thoughts of suicide, you're not alone, and help is available. Call the National Suicide Prevention Lifeline at 1-800-273-8255, or text HOME to 741-741 to reach the Crisis Text Line. 
GoodRx Health has strict sourcing policies and relies on primary sources such as medical organizations, governmental agencies, academic institutions, and peer-reviewed scientific journals. Learn more about how we ensure our content is accurate, thorough, and unbiased by reading our editorial guidelines.