The Walgreens Prescription Savings Club is a paid membership program that provides discounts on thousands of brand and generic prescription medications, as well as savings on certain healthcare products and services. As of January 1, 2020, the program is no longer available in Walgreens stores in Connecticut, Massachusetts, and Mississippi.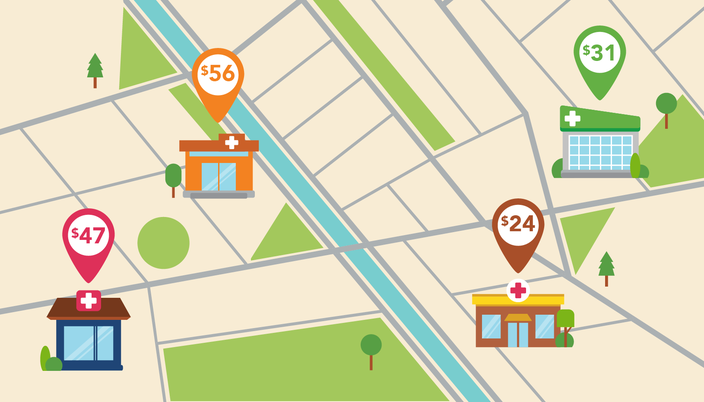 What this means for you
If you live in one of these states and were a member of the Walgreens savings program, your membership card will no longer be accepted. That means that the price you're presented with at the pharmacy will be the full retail cost of your drug at that location. If you have insurance, the cost of your medication will now be the price of your insurance copay. The good news? There are many other ways to save on prescription drugs.
Alternative savings options
Losing access to a pharmacy savings program should never result in a loss of access to your medication. If you're concerned about affording your medication because you live in Connecticut, Massachusetts, or Mississippi and can no longer use your Walgreens membership, GoodRx is here to help. Here are a few different ways to save on your medications.
Look for a GoodRx coupon
A free GoodRx coupon can save you an average of 62% off the retail price of prescription drugs. It might even beat your insurance copay. Simply type in the name of your medication, enter your zip code, select the correct dosage and quantity, and explore the savings. If you'd prefer to continue going to your Walgreens pharmacy, you can look for the discount price specifically at Walgreens. But keep in mind that it's possible your medication is less expensive at a different pharmacy.
Shop around
Yes, medication prices can vary greatly from one pharmacy to the next. Plus pharmacies often change their drug prices from one month to the next. GoodRx's comparison tool can help you scroll through the discounted prices — while also showing you the estimated retail price without a discount — at other pharmacy chains in your area. The pharmacy just a few blocks away might have the same medication at a much lower price. Shopping around will help you find the lowest price possible.
Score a manufacturer discount
Many drug manufacturers offer assistance programs to help patients save on prescriptions, or get them for free. Search for your drug on goodrx.com to find information on copay cards, assistance programs, and other ways to lower your cost. 
Speak with your healthcare provider
Your healthcare provider wants you to be able to afford and stick to a treatment plan. So if paying for your prescriptions creates a financial struggle, schedule a conversation with your doctor or pharmacist. You may be able to work together to find a suitable solution.
The takeaway
If you live in a state where Walgreens has discounted its prescription savings program, remember that you have options. Losing a discounted price on your necessary medications can seem like a catastrophic event. But keep in mind that there are always other ways to save.