Key takeaways:
Recovery from addiction requires honesty, openness, and willingness to ask for help and try new things.

Healthy recovery embraces a spiritual approach in lieu of over-the-counter "spirits" to meet life challenges.

Alcoholism and addiction is often a family disease. This means it can affect generation after generation.

Living a sober life requires acceptance of a chronic condition, maintained with loving support from other people in recovery.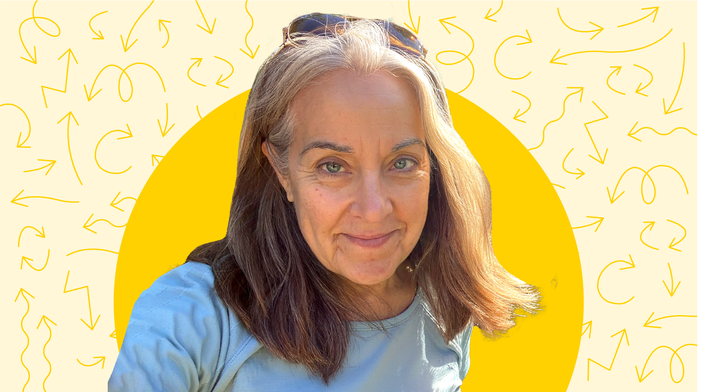 On April 30 this year, I will celebrate 34 years of continuous sobriety. That means I have not found occasion to alter my mood by turning to alcohol or drugs since 1988.
I was 22 years old when I walked into my first meeting for 12-step recovery. On a break from an unsuccessful college career derailed by my partying lifestyle, I had begrudgingly joined the workforce as a secretary for a university in St. Louis. I lived paycheck to paycheck and was often lonely in my rented room in a shabby apartment near campus. Driving to and from work was an uncomfortably cold experience on my Honda scooter in the months since my VW Rabbit died. My boyfriend of many years was gone, since I often promised to be home after work but instead found myself night after night at the bar with other friends until closing time.
Raised by alcoholics and predisposed to becoming one myself, I had come by this condition honestly. It's not a moral affliction. Among my relatives, stories abound of generations of people who preceded me and drank too much. I often remark that my family tree has a car wrapped around it. Learning the family nature of the disease, for me, has gone a long way toward easing the social stigma still associated with alcoholism.
My mother, for example, was often too drunk or high on opiates to be emotionally available. She served time in prison for forging prescriptions to obtain drugs in the 1970s. My dad and stepmother, however, had recently gained sobriety with the help of treatment for alcoholism at the Betty Ford Center in Arizona. They were the ones who recognized that I, too, was caught up in drinking too much. And they, too, set boundaries to limit their emotional and financial support. As a result, I had little contact with my estranged family. I was angry and full of self-pity that my own childhood had been marred by my parents' lifestyles. Most times, changing my mood with alcohol was more important than thinking of loved ones or acknowledging their needs. 
High-functioning heavy drinker learns about alcoholism
I had begun drinking alcohol in high school, mostly on weekends. And from the start, I maintained very high functioning. I earned high grades and was accepted to the University of Michigan to study language arts. When my dad and stepmother completed their time in alcoholism treatment, they sent all of their children there for a weeklong residential stay to learn about the effects of alcoholism on the family and the symptoms of the disease. 
It was at the Betty Ford Center that I learned that one symptom of alcoholism is the inability to stop drinking when we say we will. That was one of the few facts I absorbed during my time in treatment. And sure enough, by my early 20s, I could not stop drinking once I started. 
I had also begun to regularly experience other symptoms of alcoholism. I would black out when  drinking, meaning I could often not recall exactly what had happened to me the previous night. Not only that, but when drinking, my moods and behavior became unpredictable. I lost many relationships because of this behavior. I was not a safe person to hang out with. 
I was a young adult on her own far away from home, broke and scared. I recalled what I had learned about the telltale symptoms of alcoholism. One day at work, I confided in a co-worker who shared that he was in recovery. Desperate for change, I found a 12-step meeting. But I still remained in denial. When it came time to introduce myself, I said I was there because my parents were alcoholics.
Fun and acceptance
At that first meeting, I met sober women who did not drink to have a good time. That was a revelation. Together, we gathered for movie nights, a rafting outing, or just time together after meetings at a local diner. We shared experiences, strength, and hope. I felt like I belonged. I did not feel judged. Listening to their stories, I grew in my understanding of alcoholism. 
I came to understand that my maternal grandmother was also an alcoholic, who cracked open her first can of beer by noon and drank until bedtime. When not drinking, she was often irritable and discontented. Once soothed by alcohol, her mood would become loving and kind. I read about alcoholism and addiction as much as I could. With the help of a therapist, I learned for myself the clinical nature of addiction. With education and regular social support, my self-loathing began to ease. 
When I was frustrated, sad, or scared, I learned to ask for help from sober, emotionally healthy people and get advice and support as I grew. Surrounded by support and armed with facts about the nature of alcoholism and recovery, years of shame fell away. In short, I was honestly facing life's ups and downs without any medication. I was no longer emotionally stunted by turning habitually instead during times of trouble to alcohol or recreational drugs. I was growing up. I resolved not to repeat the hard experiences I observed my family members going through. The obsession to obliterate my consciousness was removed.
At 60 days of sobriety, I went to renew my driver's license. I was shocked when I looked at that new identification photo. My eyes were clear. I was smiling. On news of my newfound sobriety, my sober stepmother and father welcomed me back into the family fold. Off the rollercoaster of a lifestyle consumed by fear, shame, and drinking, I found new interest in building a career. I moved back home to Michigan and, with my parents' renewed emotional and financial support, finished my bachelor's degree.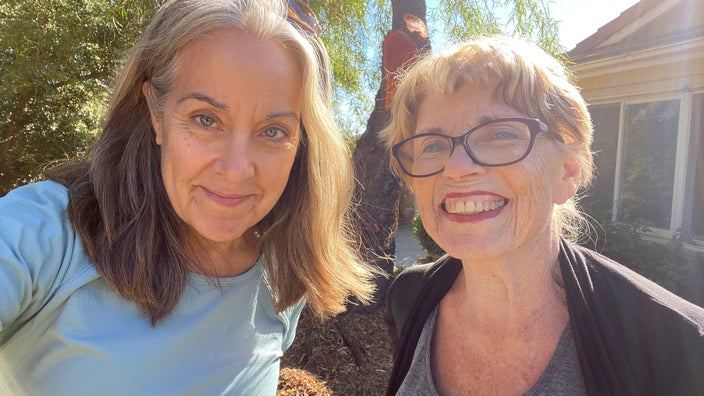 Life on life's terms without alcohol
I consider myself lucky to have remained sober ever since. And in sobriety, many of my dreams have come true. I became the first one in my family to earn a master's degree. I became a journalist at major metropolitan news organizations, interviewed presidents, and served under fire as a war correspondent. 
I have raised a son as a single mother. My 21-year-old son is a cancer survivor, and I cared for him through years of very difficult medical treatments. His healthcare journey brought my family finances to the brink of bankruptcy. And through all of this, I did not drink.
Growing social acceptance
In the decades since I became sober, I have also been glad to see society grow in understanding and acceptance of alcoholism and addiction. Treatment for mental health challenges, including alcoholism, no longer carries as much social stigma.
In recovery, I have also grown tremendously in my spirituality. Being willing to ask for help is an act of courage. Living by principles of honesty, openness, and willingness is an act of faith. Instead of "spirits" available over the counter to lend relief, my spiritual practice today is to ask for help and help others recover from this disease. 
Healthy family legacy
Looking back, I feel lucky to have stopped drinking at such a young age. I learned from the bitter experiences of family members who did not. At age 69, my mother died alone from this disease, long estranged from her daughters. Recently, a male cousin died at age 52 from alcoholism after a difficult life marked by prolonged periods of unemployment, four drunk driving convictions, and related prison sentences. When I look around my family today as an elder, I see younger relatives struggling to control their drinking. Most importantly, I have been able to share with my son how recovery works, that being the son of an alcoholic means he is vulnerable to becoming one or marrying one.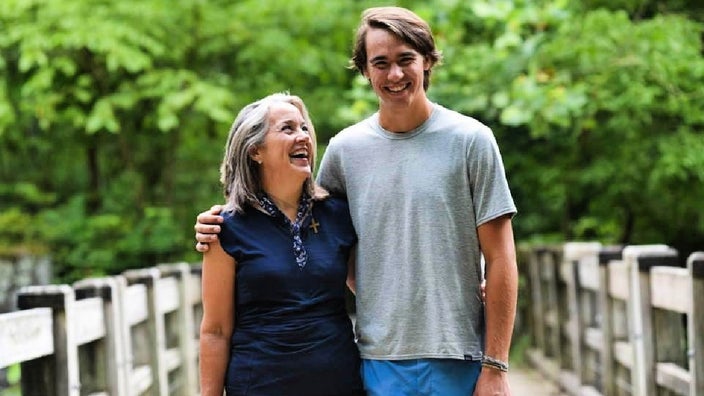 With good faith and continued service to others in 12-step meetings, I hope and expect that I will not die from alcoholism. Instead, I live with this disease, sharing my experience, strength, and hope. Given generations of family members who have struggled with alcoholism, the triumph for me is that my family legacy for my son is an example of sobriety, the same gift my father and stepmother bestowed on me.
If you or someone you know struggles with substance use, help is available. Call SAMHSA's National Helpline at 1-800-662-HELP (4357) to learn about resources in your area.

Want to tell your patient story? Email us at patientstories@goodrx.com.