Every year, manufacturers tend to raise the prices of their medications in January and July. Last January, 832 drugs increased in price by an average of 4.6%.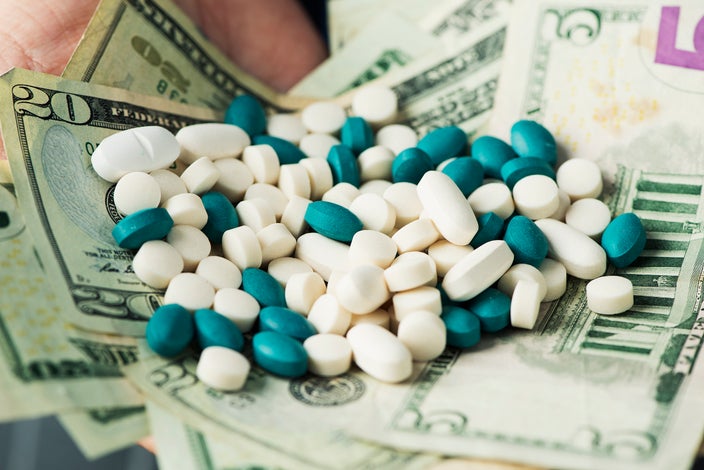 This is our ninth year tracking drug price increases, and even though the past 12 months have been riddled with new COVID-19 strains, vaccine distribution, and constant discussion around drug pricing legislation, we still expect medication costs to go up. 
Every day this January, the GoodRx Research Team will be tracking price increases for all drugs, excluding over-the-counter medications, and updating them below. We'll start on December 31, 2021 and continue through January 2022.
So far this January:
Below is the full list of drugs that have increased in price this January.
These prices are a medication's list price, which is the official price of the drug set by the manufacturer. While patients don't typically pay the list price of a medication at the pharmacy, these prices are a powerful indicator of drug pricing trends. List prices trickle down to all consumers in the form of higher cash prices, insurance premiums, and/or copayments. More on the effect of list prices here. 
– – –
Co-contributors: Sara Kim, MS, and Jeroen van Meijgaard, PhD
Methodology
All of these prices are based on the list price — the price of a drug that is set by the manufacturer. Few patients actually pay this price because they are typically shielded by their health insurance. But the list price is still a good proxy for the price of a drug. In essence, rising list prices lead to rising out-of-pocket costs for patients.
This analysis tracks all drugs in our list price index as of December 31, 2021, excluding over-the-counter drugs. It represents the drugs that are typically dispensed at a retail pharmacy.
The list of most commonly prescribed drugs with an effective price increase is based on a nationally representative dataset of prescription drug claims. It excludes brand-name drugs that have a generic equivalent.
Subscribe and save.
Get prescription saving tips and more from GoodRx Health. Enter your email to sign up.
By signing up, I agree to GoodRx's Terms and Privacy Policy, and to receive marketing messages from GoodRx.