Every January, drug manufacturers ring in the new year by increasing the list prices of their drugs, sometimes by over 10%. But after a year of intensifying dialogue over drug prices, manufacturers were gun shy, delaying their most recent increases and setting prices lower than expected.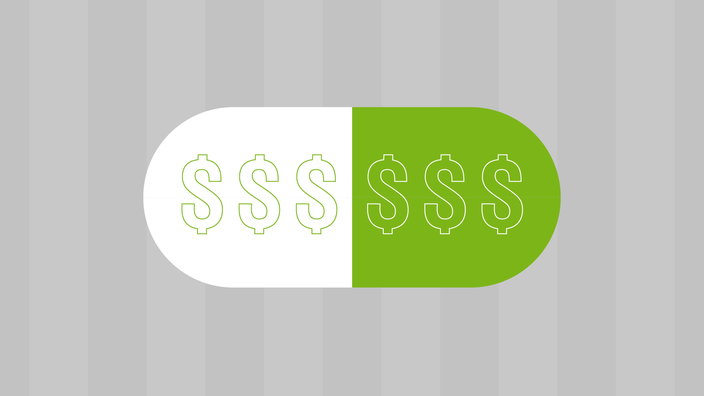 Last year, list prices for 580 drugs increased by an average of 8.0% during the first two weeks of January. This year, through January 30, the numbers are down slightly: The list prices of 486 drugs increased by an average of 5.2%.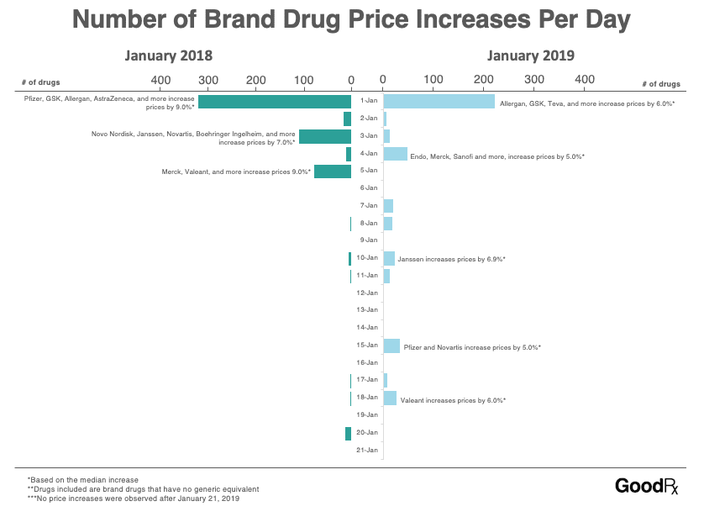 Drug manufacturers also delayed their price increases this year. In 2018, 98% of the list price increases occurred in the first five days of January. This year though, large manufacturers waited longer, and price hikes continued well into the second week of January. Pfizer, which has  received heat from the Trump administration over drug pricing, waited until January 15 to raise any prices. Last year, Valeant increased list prices for 23 drugs by 9.0% on January 5, and waited until January 18 this year to instate any new price changes.
Which drugs saw price increases this January?
Some of the most popular brand-only drugs saw a large list price increase this year.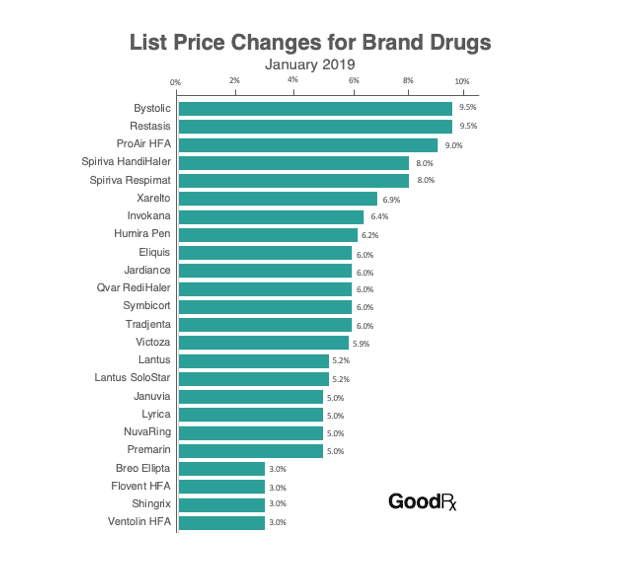 A majority of these popular drugs also saw a substantial price increase during last year's January hikes. The list price for Humira, for example, increased by 9.6% in 2018 compared to 6.2% this year, and Xarelto's increased by 8.0% in 2018 compared to 6.9% this year. While it is promising to see that percent increases are down, it is also likely that manufacturers are keeping their hikes to a minimum to stay under the radar.
– – –
Co-contributor: Jeroen van Meijgaard, PhD
Methodology: We looked at the list price increase during the months of January 2018 and January 2019 for all brand drugs that do not have a generic.
Subscribe and save.
Get prescription saving tips and more from GoodRx Health. Enter your email to sign up.
By signing up, I agree to GoodRx's Terms and Privacy Policy, and to receive marketing messages from GoodRx.