Key takeaways:
Voxzogo (vosoritide) was recently FDA-approved to treat achondroplasia, the most common cause of dwarfism. This is the first treatment to be approved for this rare condition.

Voxzogo works by sending signals to the body to help turn cartilage into bone.

Voxzogo's side effects include injection pain, low blood pressure, and vomiting.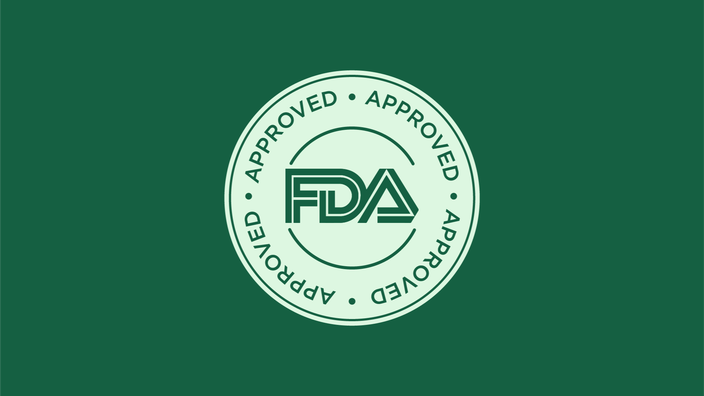 Save on AUVI-Q® (epinephrine injection, USP)
Be prepared with AUVI-Q, an epinephrine auto-injector with voice instructions. See if you could get AUVI-Q for as little as a $35 copay*. Not covered or uninsured? You can still save with GoodRx.
*See full terms at auvi-q.com/support I GoodRx Health information and resources are reviewed by our editorial staff with medical and healthcare policy and pricing experience. See our editorial policy for more detail. We also provide access to services offered by GoodRx and our partners when we think these services might be useful to our visitors. We may receive compensation when a user decides to leverage these services, but making them available does not influence the medical content our editorial staff provides.
When a medication becomes available for a rare or serious medical condition, it makes headlines in the healthcare industry. Sometimes it's because it's the first treatment to become available for a condition. And Voxzogo (vosoritide) is no exception.
In November 2021, the FDA approved Voxzogo. This injection is the first medication approved to treat a rare condition called achondroplasia in children. This is a genetic condition that affects bone development. And up until now, there have been no treatment options for it.
Here, we'll discuss how Voxzogo works for achondroplasia and what you can expect should your child's healthcare provider prescribe it for them.
What is achondroplasia? 
Achondroplasia is a rare, genetic condition that affects bone development. It is the most common cause of dwarfism. Achondroplasia is estimated to affect between 1 in 15,000 to 1 in 40,000 people around the world.
When we're children, a lot of our skeleton is made of flexible cartilage. As we develop, this cartilage turns into bone. This process is especially active at the ends of our long bones (e.g., the femur bone in the thigh). These cartilage areas at the ends of bones are known as growth plates.
When a person has achondroplasia, their body has trouble turning this cartilage into bone. This can lead to several long-term health complications, such as an abnormal curve to the spine (kyphosis) and a narrowing of the spinal column (spinal stenosis). While these problems aren't life-threatening, some (like spinal stenosis) can cause pain, weakness, or numbness. This condition also leads to short legs, short arms, and a larger skull. 
What is Voxzogo?
Voxzogo is an injectable medication known as a C-type natriuretic peptide (CNP) analog. It's the first in a new class of medications. Voxzogo is FDA-approved to treat achondroplasia in children ages 5 and older whose growth plates are still open. Growth plates need to be open because if a growth plate is closed, then a bone can't grow anymore. 
How does Voxzogo work?
When present in the body, Voxzogo acts like CNP, a protein made naturally by the body. CNP tells the body to turn cartilage into bone when we're children. But the gene changes that cause achondroplasia interfere with natural CNP. Voxzogo sends the same cartilage-to-bone message as CNP to the body.
How is Voxzogo given?
Voxzogo is an injection that's given once a day beneath the skin. Each injection should be given at the same time every day. After a healthcare provider shows you the correct way to mix and give Voxzogo injections, each dose can be injected at home.
The dose of Voxzogo is based on your child's weight. Their healthcare provider will likely check their weight at every check up to make sure the dose is still correct. Voxzogo can be given until a child's growth plates have closed.
How effective is Voxzogo?
Voxzogo appears to be an effective option. Voxzogo was studied against a placebo (an injection with no medication in it) over a 1-year period. At the end of the study, participants receiving Voxzogo grew an average of 1.57 centimeters (about 0.6 inches) more than those receiving the placebo. Researchers determined that this was a significant difference between the two groups.
During research and development, Voxzogo was granted accelerated approval by the FDA. This helps medications for rare or serious conditions come to market faster than they would with a traditional FDA approval. Because of its accelerated approval, the FDA is requiring the manufacturers of Voxzogo to follow the children in the study until they've reached adulthood to evaluate height. These final results will be reviewed by the FDA to determine if Voxzogo should remain on the market.
What are the known side effects of Voxzogo?
Like all medications, Voxzogo may cause side effects for some people. Common side effects include:
To help lessen some of these side effects, the manufacturers of Voxzogo recommend your child eating a meal and drinking 8 to 10 ounces of liquid during the hour before their dose. Let your child's healthcare provider know if they experience any excessive side effects after starting Voxzogo.
Does Voxzogo interact with other medications?
Voxzogo isn't currently known to interact with any other medications. Studies that were performed prior to Voxzogo's approval didn't find evidence of any interactions. This information could potentially change with future research. Always make sure to discuss all medications and over-the-counter products your child takes with their healthcare provider and pharmacist.
How much will Voxzogo cost?
Voxzogo is expected to be expensive without insurance. It's been reported that the medication could cost about $900 per vial. Keep in mind that each vial only contains 1 day's worth of medication. And while GoodRx will be able to provide a free coupon once the medication is available, it may still be costly.
To help with medication costs, BioMarin (the manufacturer of Voxzogo) is offering a copay assistance program for people with commercial (private) insurance. If eligible, you can receive up to $17,000 a year off your out-of-pocket expenses. Check it out and see if you qualify.
When will Voxzogo be available?
Voxzogo should be available soon. BioMarin expects the medication to be available in the U.S. before the end of December 2021. If you're wondering if Voxzogo is an option for your child, now is a good time to speak with their healthcare provider. They can let you know if the medication is right for your child and answer any questions you have about it.
The bottom line
In November 2021, the FDA approved Voxzogo, the first-ever treatment for achondroplasia. This once-daily injection can be used in children ages 5 and up as long as their growth plates are still open. Common side effects include injection reactions and low blood pressure. Voxzogo is expected to be available in the U.S. before the end of 2021.
GoodRx Health has strict sourcing policies and relies on primary sources such as medical organizations, governmental agencies, academic institutions, and peer-reviewed scientific journals. Learn more about how we ensure our content is accurate, thorough, and unbiased by reading our editorial guidelines.